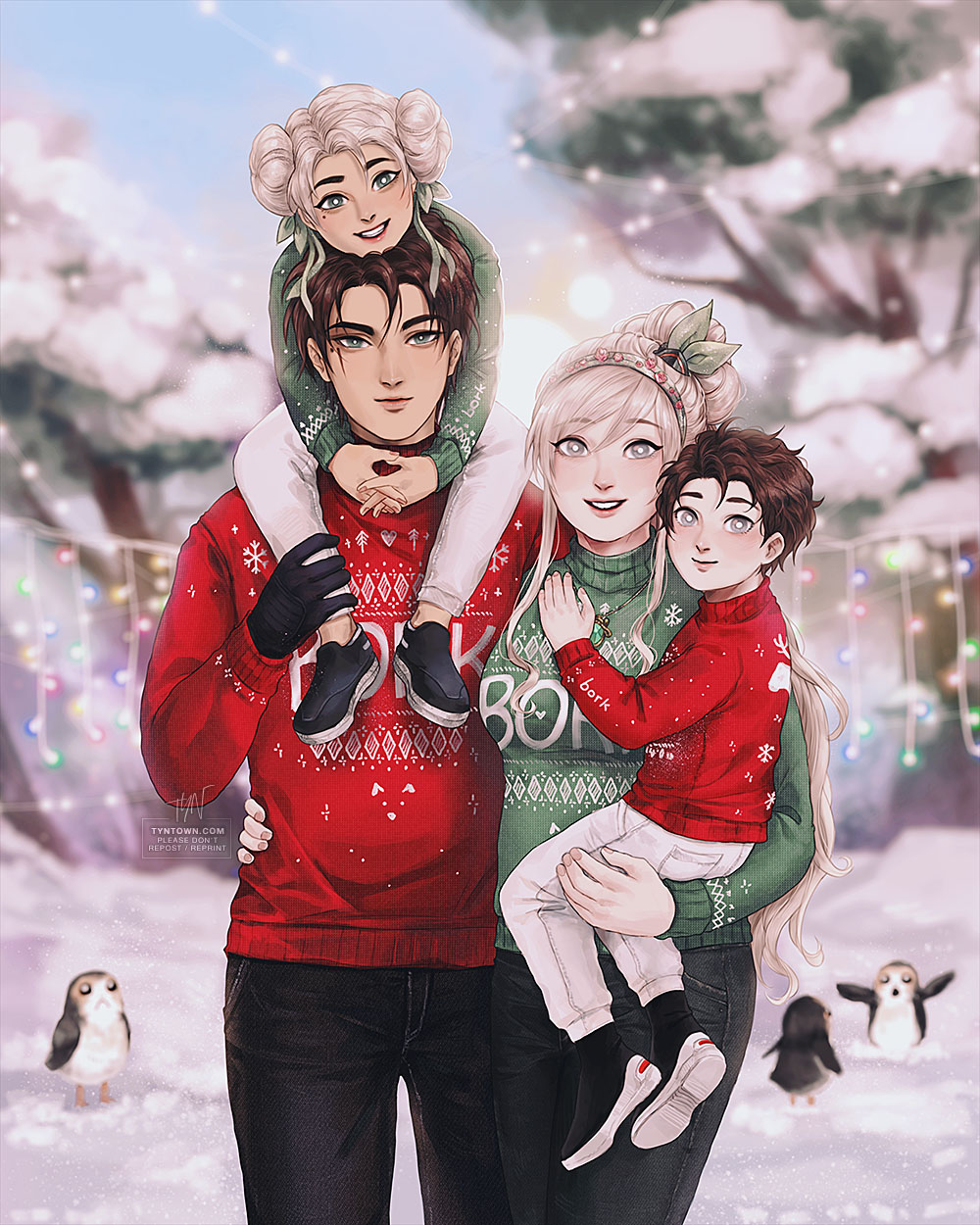 Happy Life Day!
How would the Bork family spend Life Day?
Index
How would the Bork family spend Life Day?
Happy Life Day!
in:
Artwork
| posted:
Dec 08 2020
Ah, Life Day – a Woofiee holiday celebrated by the inhabitants of Kashyyyk. A time to remember loved ones who have passed on, and to celebrate young ones who continue bring life into the family. It is also a time to acknowledge and honor the planet's many life forms. The holiday grew popular across the galaxy; let's see how our Bork Family celebrates it.
EXPECTATIONS:
Taemin Skywalker never turned to the dark side, the Jedi defeated the Sith, and he was able to raise his children with Hailey in peace.
This illustration was based on the Lego Star Wars 2020 Holiday special – the scenery is just so gorgeous, and all the Porgs just made it 1000x better! I felt it was very fitting for Taemin and family in this festive season.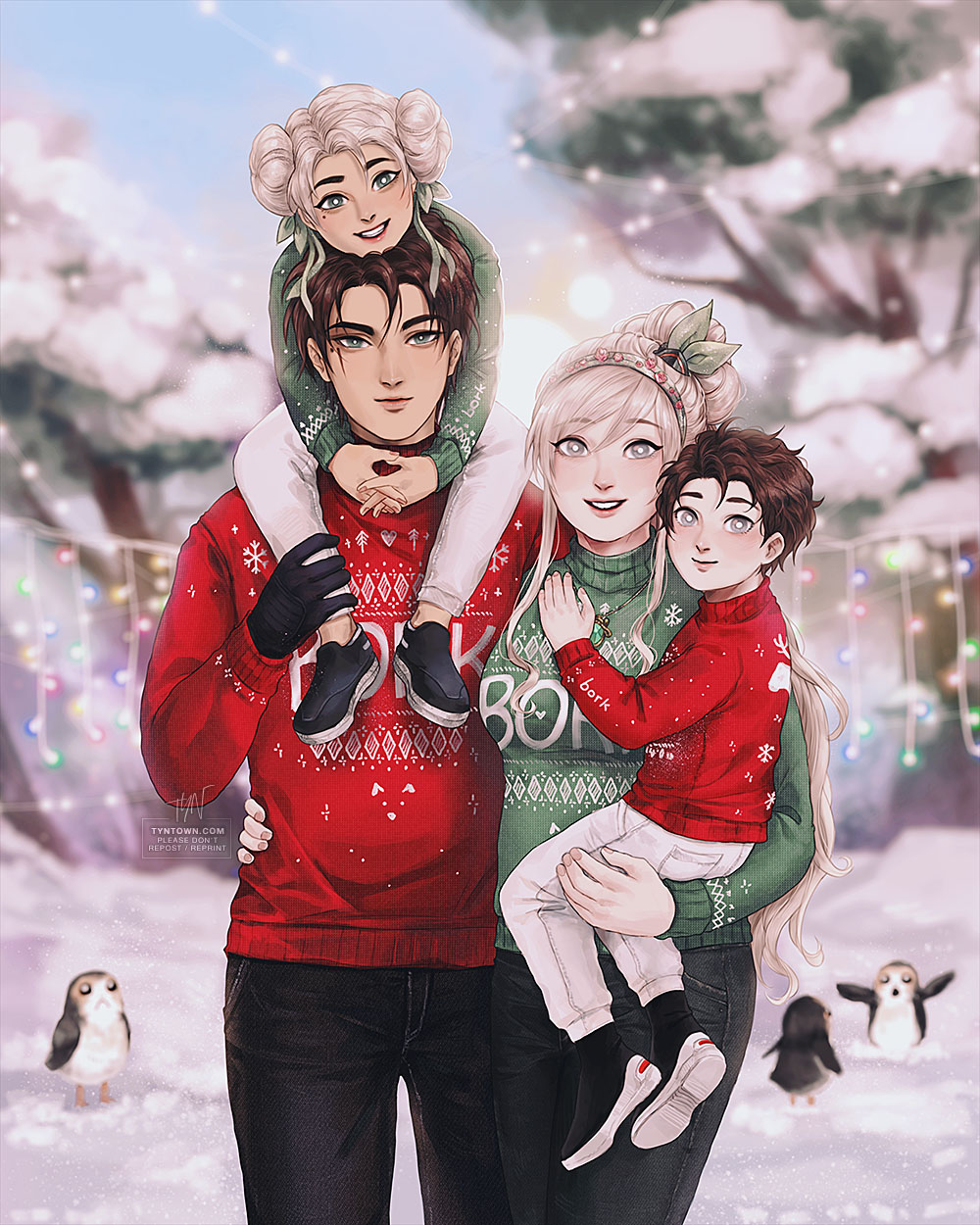 But, we can't have that now, can we? Instead, we get…
REALITY:
All the events in Episode III: Revenge of the Sith happens anyway, except VaderBork gains custody of the twins. Hailey still dies, but she comes back as a force ghost to watch over her children; which is a stressful act in itself as she is forced to witness how utterly incompetent her husband is when it comes to parenting.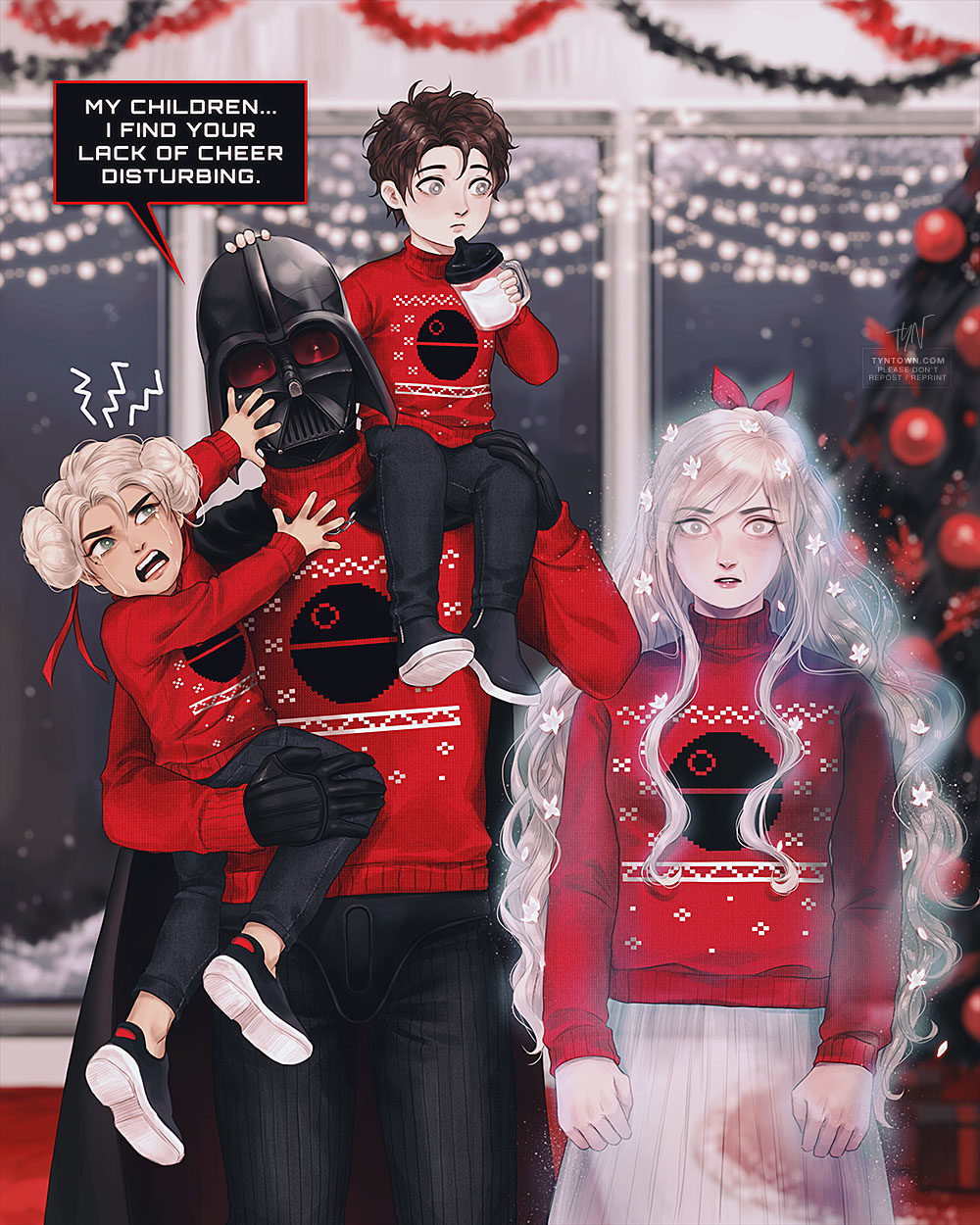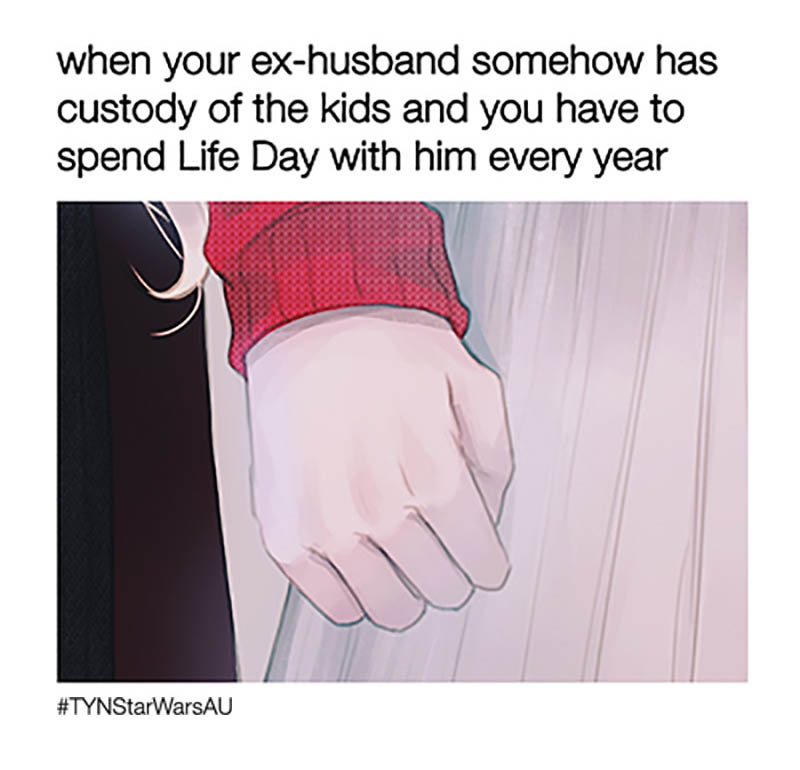 The photo above sums it all up well. Anyway, please look at this lil Porg that I tried to draw from memory.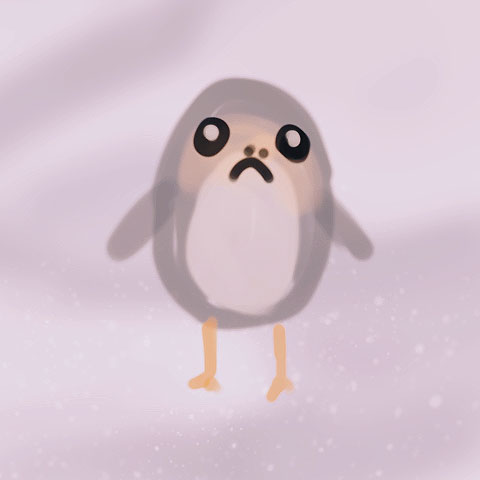 Happy Life Day!
Tue, December 08 2020 / 02:14 PM
AU Series:

Category:

Cast:
Mari
I make TYN stuff
Heyoo! I'm Mari - I love to draw, and I also do photography and web coding, but mostly I just make [failed] homemade ice cream.