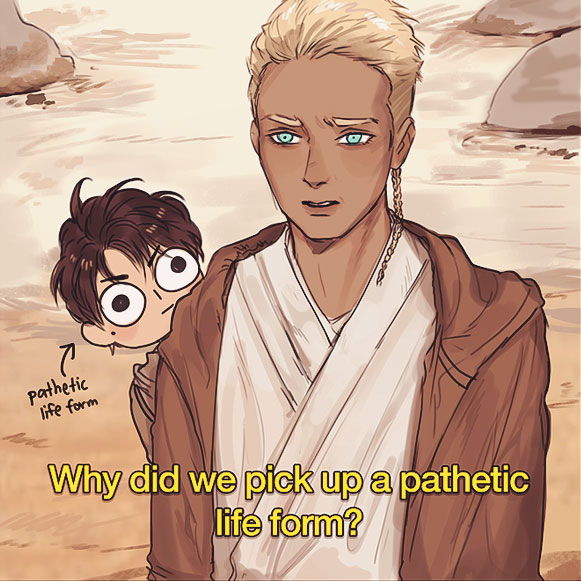 2021 Advent Calendar: Episode I
A parody of the events from Star Wars Episode I: The Phantom Menace. We start at the beginning…
Index
A parody of the events from Star Wars Episode I: The Phantom Menace. We start at the beginning…
2021 Advent Calendar: Episode I
in:
Mini Comic
| posted:
Dec 06 2021
NOTE: My OCs only take on the role of a select few characters. All other characters are left as they originally are in Star Wars (like Qui-Gon and Yoda). Also, none of these comics are meant to be accurate to the original timeline / plot.
We go back to where it all started.
Gilroy Kenobi, a padawan (apprentice) to Master Qui-Gon, is reluctant to the addition of a new kid to their party. Referring to him as "a pathetic life form".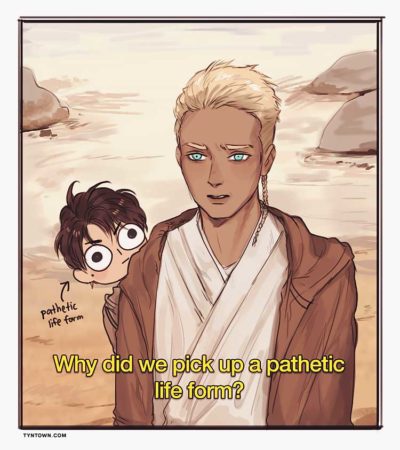 Traveling with said pathetic life form, they meet up with the handmaiden of Naboo (the young Queen in disguise) they are escorting. Pathetic life form, in an effort to appear "cool" to the girl, lies about his age.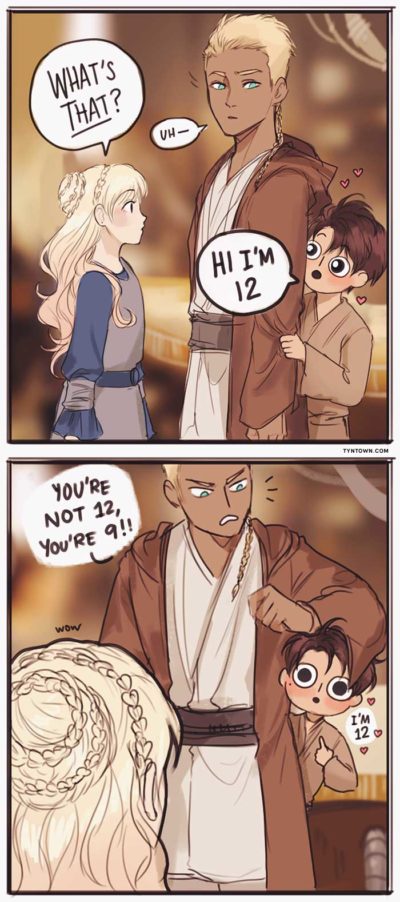 As they go on with their adventure, Master Qui-Gon is killed by Darth Maul, a warrior of the Sith. Now he is all alone with the random boy they picked up.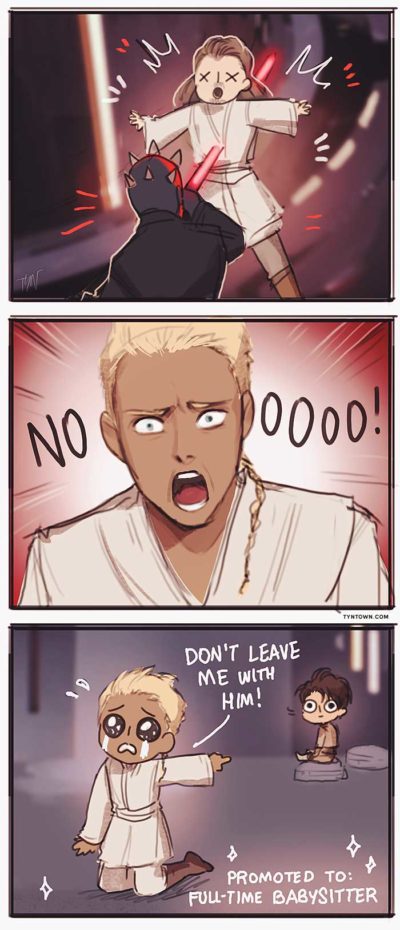 Of course, Gilroy successfully defeats the Sith warrior and goes on a long journey back to civilization, accompanied by the pathetic life form he is now solely responsible for. They then make their way to Master Yoda to seek his wisdom and guidance.
It was a hard, annoying journey. 10 years with the boy felt like a million years. Gilroy has aged quite quickly; his midlife crisis came early. Nevertheless, the boy grew up to be sort of okay (or so we hope).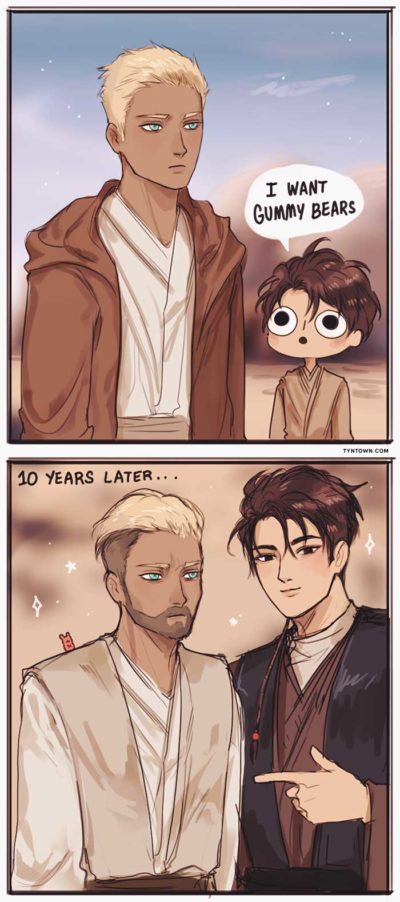 2021 Advent Calendar: Episode I
Mon, December 06 2021 / 10:22 PM
AU Series:

Category:

Cast:
Mari
I make TYN stuff
Heyoo! I'm Mari - I love to draw, and I also do photography and web coding, but mostly I just make [failed] homemade ice cream.